Historic Building Restoration in Bedford
The team here at Heritage Property Preservation have worked on many projects, specializing in historic building restoration in Bedford. We have an abundance of experience and knowledge to restore your property to its former glory. It is with this skill set we have completed the projects below to provide our clients with a service they can trust.
Listed Property Restoration Bedford
This client contacted our team to complete a full restoration project on their historic building restoration in Bedfordshire. It took a team of 6 skilled craftsmen 6 months to complete the renovation.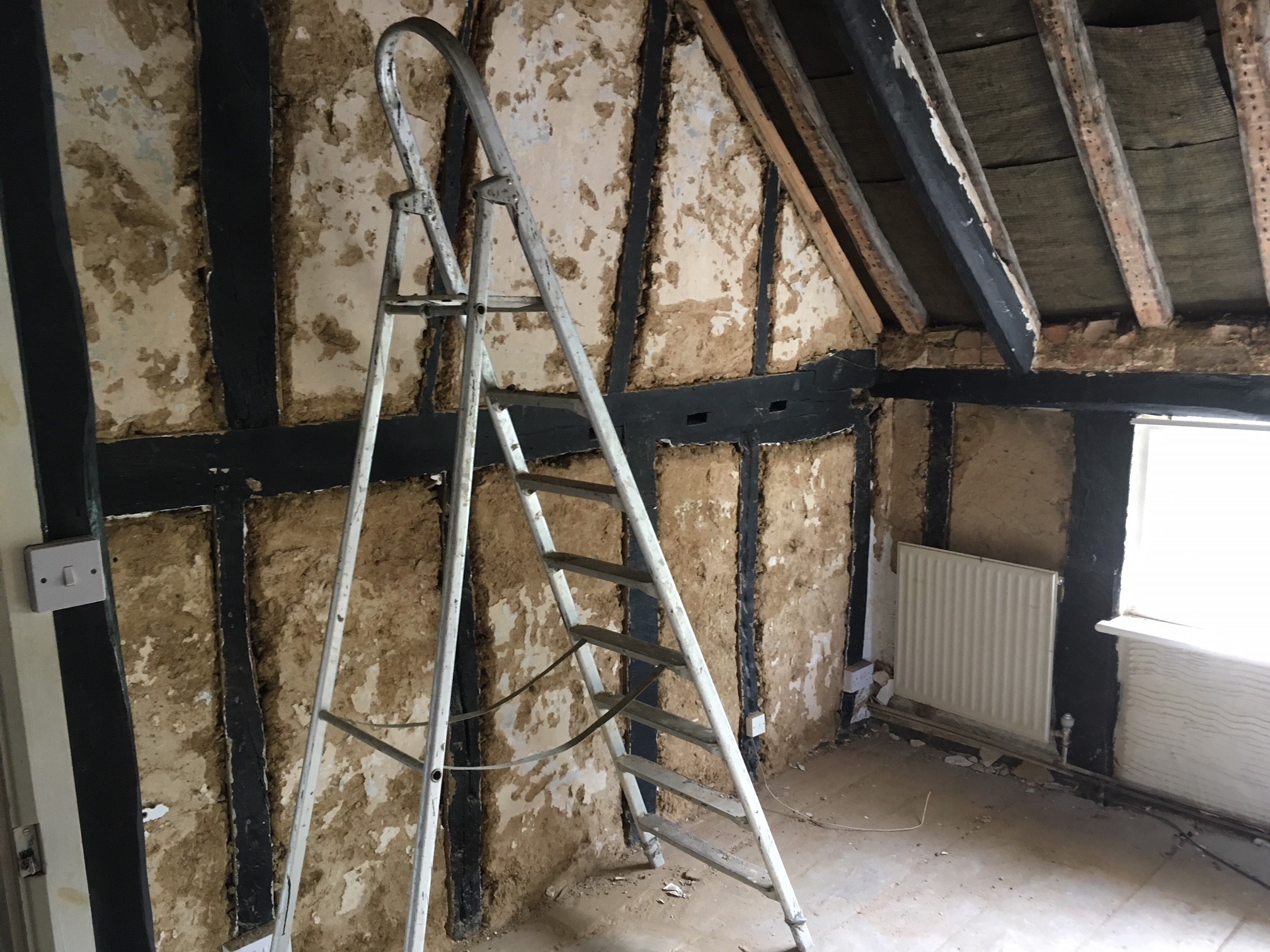 Internal Restoration Work
As the building has a timber frame, first of all, we had to begin with remedial work to the foundations. Once the timber frame had been repaired we excavated the flooring and replaced with a limecrete floor complete with underfloor heating. A modern touch to this historic building.
The whole property was internally plastered with lime plaster to protect its newly repaired frame. In addition to this, we rebuilt the chimney which allowed up to open up the fireplace.
External Restoration Work
We completed the property with a full external lime render again to protect the newly repaired timber frame. Using Heritage Double glazing we replaced all the windows and doors on the property.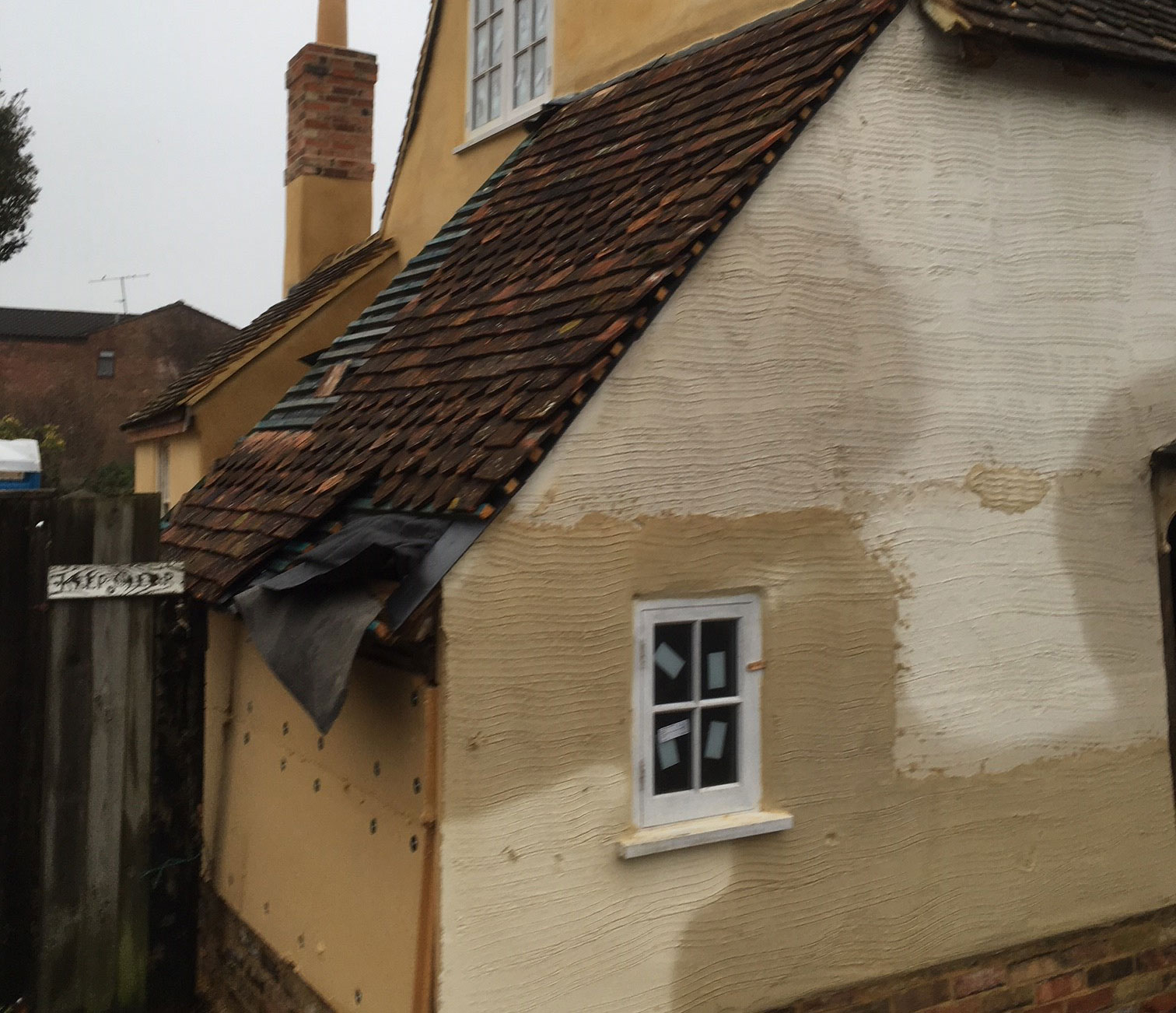 External Lime Render in Bedford
This client based in Bedford had a property which had a concrete render. As mentioned in our services page using modern materials such as a concrete render on these historic buildings can cause many issues. Because many of these buildings have a timber frame a concrete render does not allow the property to breathe. Consequently, this can cause the timber frame to rot with damp.
It took a team of 3 men two months to remove the concrete and replace with a breathable insulation and completed with a lime render.
Call now for more information on how we can help you with your external lime render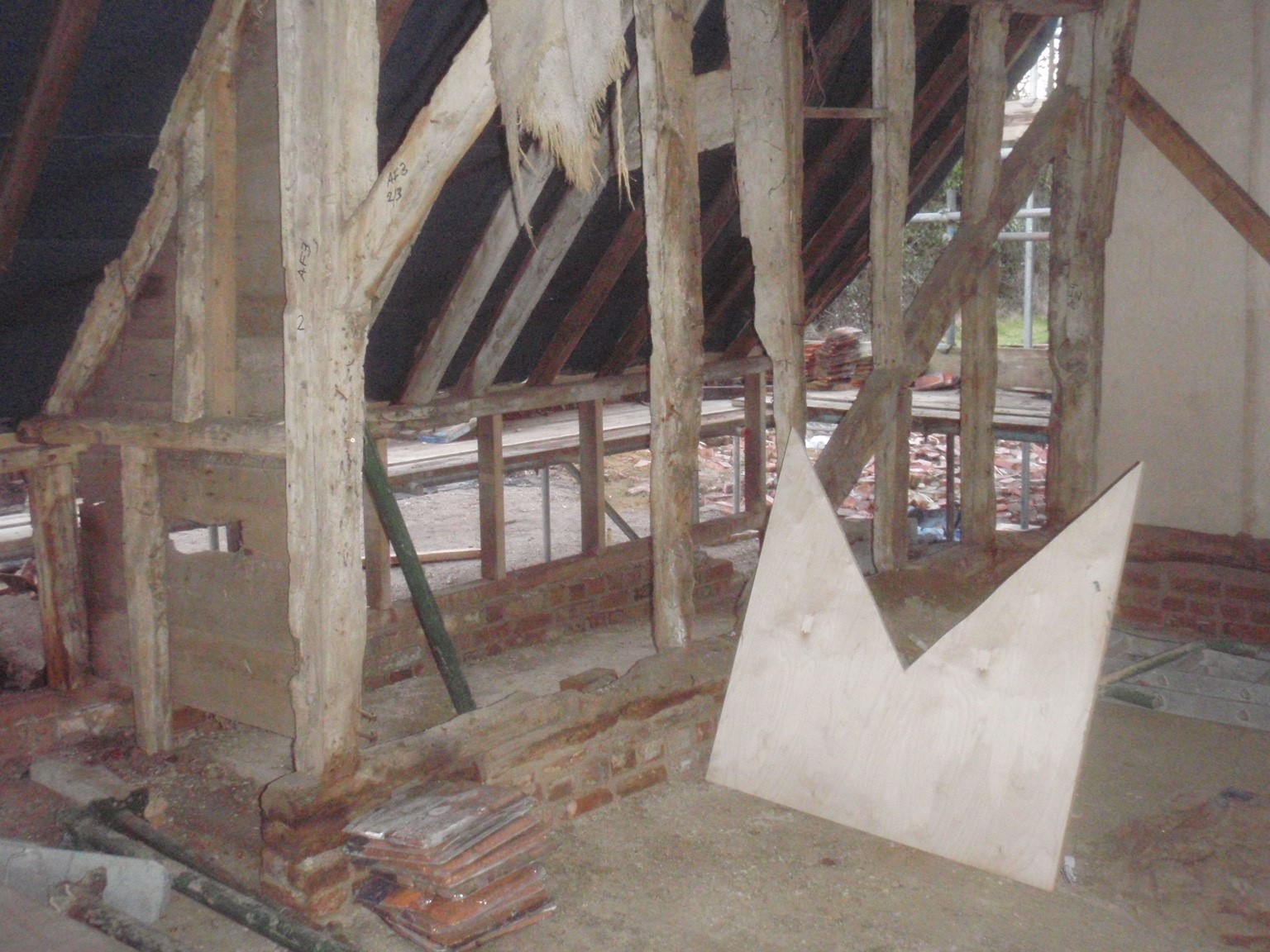 Timber Frame Repair in Bedford
This barn was an unused shell and had been left derelict. Much of the structure needed to be rebuilt, as a listed building this had to be done like for like. We brought a new lease of life to this building by restoring it back to its former glory.
With a team of three men, we worked on the property for three months to complete the remedial work.
Contact us if you are looking to repair your timber frame and for more information.